Managed Services for Splunk
Splunk is a journey. Let us drive.

Proactive Managed Services from Kinney Group's team of trail-tested Splunk experts generate results and provide solutions for every stage of your Splunk journey.
Why Managed Services for Splunk from Kinney Group?
Our team of Splunk-certified experts ensure reliable deployment, management, and monitoring of Splunk with best practices that provide powerful insights and incredible performance.
But let's be honest, these are "table stakes" with Splunk Managed Services. In the competitive business landscape you're in, you don't just need the bare minimum. You need a partner focused on offering you relief and helping you realize real returns on your investment. Kinney Group Managed Services for Splunk is here to help.
600+ engagements worldwide
Hundreds of organizations, large and small, trust Kinney Group to deliver superior results.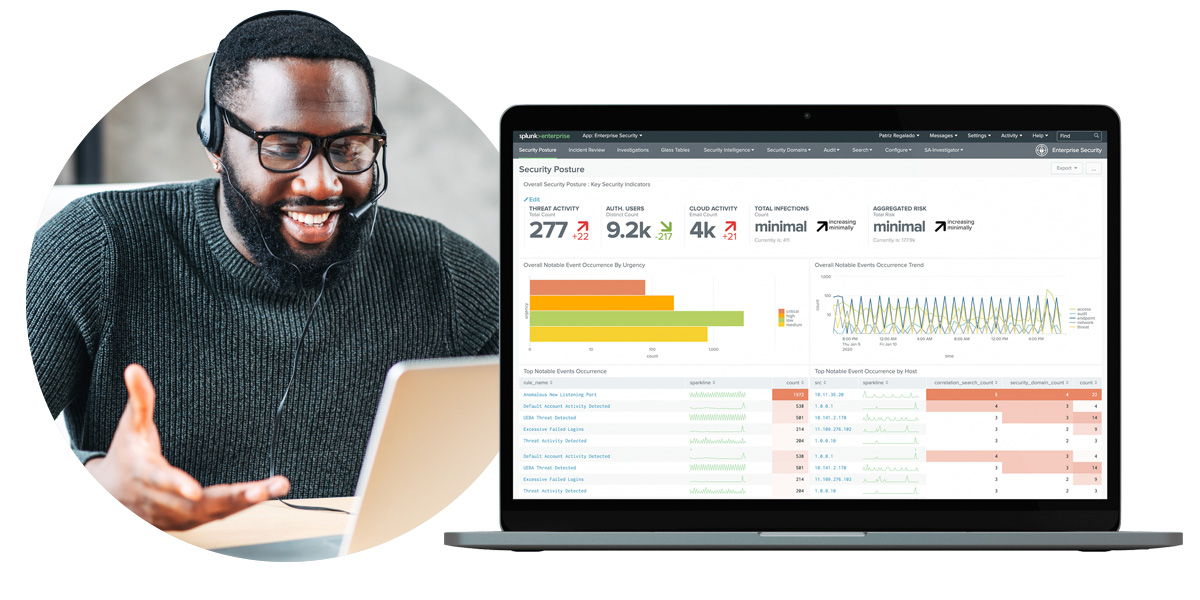 A paradigm change for Splunk Managed Services
For many users of Splunk, the organization's System Admin has to wear multiple hats, including Splunk Admin. This means — because they're often so busy managing critical business applications and surviving the "day-to-day" — they often don't have the bandwidth to get the full value out of the Splunk platform.
The Kinney Group MSP offering disrupts traditional managed service offerings and sets a new standard for outsourced management of the Splunk platform. KGI's MSP offering combines world-class Splunk architecture support with the power of the Atlas Platform. The end result for Splunk customers is a managed service offering that is purpose-built to enable organizations to maximize their investments in Splunk, while also dramatically reducing costs associated with
operating the platform.
What does Managed Services for Splunk include?
Managed Services for Splunk places day-to-day administration in the hands of our Splunk-certified team of experts to keep your environment running efficiently and optimized for peak performance. MSP for Splunk from Kinney Group goes well beyond traditional MSP offerings, however, providing an assortment of "proactive" services that will position your organization for success with Splunk and with the tools you need to meet your business objectives:
Supportive Managed Services
Remote Management and Monitoring (RMM)
On-Call Support
Splunk General Administrative Tasks
Moves / Adds / Changes

Creating new SPL Searches
Developing new Dashboards or Reports
Assistance with Data On-Boarding
Field Extractions & Data Transformations
New Alerts and Workflows

Data Model Creation
… and more!
Proactive Managed Services
Architecture Diagnostics
Interactive Workshops
Forwarder Health
Use case analysis
Security Integration Review
Growth Planning
Upgrade Assessment
Includes the Atlas Platform
… and more!