Careers
Choose a career that fuels your passion
At Kinney Group, we design, build, and integrate IT infrastructure solutions for some of the most demanding government agencies and commercial organizations. As a professional services organization, we leverage next-generation technologies, adopt proven engineering practices, and employ agile development principles to create custom solutions and world-class environments for data. We specialize in Splunk, AppDynamics, Puppet, and VMware to serve our customers as they journey through digital transformation.
Our goal is to attract, retain, and develop the industry's best talent. Having the best people in the field is vital in maintaining the 3 key pillars of our business: Company Health, our Customers, and our Colleagues. We strive to accomplish this goal by creating a personalized career path for each colleague. Kinney Group provides training on each of our core platforms and access to additional development resources and certifications.
Example Career Path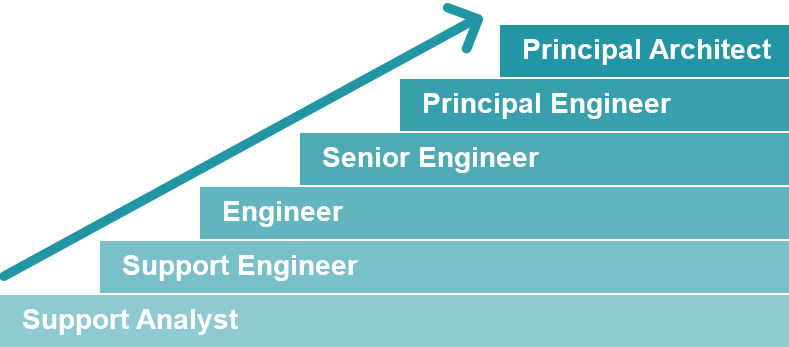 Our Interview Process
Interview sessions are held with our peers, hiring managers, and leaders within the organization to ensure the right fit for Kinney Group and the candidate. An interviewee will typically have about 4 interviews in total in the final stage of the process.
Diversity & Inclusion

At Kinney Group, we value diversity.
Our company is not a thing – it's a group of people that bring diversity of thought, diversity in perspective, and diversity in lived experiences. We live an inclusive culture to drive innovation where our colleagues can bring their whole selves to work.
We are accelerating our diversity, equity, and inclusion vision with three key strategies: building diverse talent pools, ongoing diversity, equity, and inclusion education, and an unwavering effort to eliminate implicit bias in all aspects of our business.