One key pain point for Splunk admins and users is the inability to track, store, and view searches in one place. On top of keeping tabs on a dizzying amount of searches, users must write queries in Splunk Processing Language (SPL), which is complex and difficult to learn. Writing efficient searches in SPL takes abundant time and resources that many teams can't afford to spare. Coordinating searches between users and admins eats up further time and can produce confusion for any team—and that's not to mention the major obstacles that slow or failed searches can introduce.  
Optimizing and keeping track of searches is just one of the issues facing IT teams today—thankfully, we've got a solution. Atlas, a platform developed by Kinney Group to help users navigate Splunk, includes a comprehensive and customizable Search Library to aid users in creating and using searches.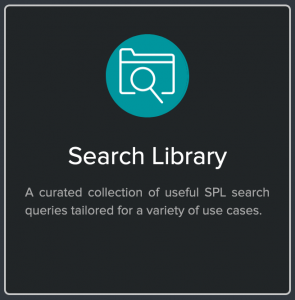 The Atlas Search Library
Collected Searches
The Search Library contains a collection of helpful, accessible searches pre-built by KGI engineers. Users also have the ability to save their own custom searches, which can be edited or deleted at any time. These are listed by name and use case, making it easy to identify the purpose of each search. All searches in the library include expandable metadata so that users can see additional information, including the SPL query, within the table. This insight into the SPL enables faster, easier education for those looking to write their own queries. Users can also filter searches to quickly and easily find all applicable listings, giving users and admins an unprecedented degree of visibility.  
Using the Searches
Performing one of these searches couldn't be easier. Clicking "Launch Search" will open a separate tab where you can view details of the search's results and tweak the SPL query—all without changing the originally saved search. This capability enables those without a knowledge of SPL to learn and use powerful, intricate searches.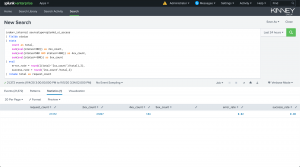 Search Activity
The Search Library component also includes a Search Activity tab, which can be used to monitor which searches are run when, how frequently, and by whom. Having this visibility on one page allows users to see redundancies and overall usage of a search. The Search Activity tab includes the same level of detail as the Search Library, meaning users can dive into the specifics of each search. The tab is also filterable so users can identify exactly which searches they're shown. You can also add any search in the Search Activity tab to the Search Library, making it easier than ever to keep track of what you need in Splunk.  
Conclusion
Any user is liable to hit a few roadblocks on their Splunk journey. With Atlas's Search Library application, your team can be sure that searches won't be one of them.  
The Search Library is only one of Atlas's innovative features, and we're looking forward to sharing so much more from the platform with you. If you're eager to learn more about Atlas in the meantime, fill out the form below.
[gravityform id="6″ title="true" description="true"]