3 Powerful Benefits of Modernizing Your Splunk Environment White Paper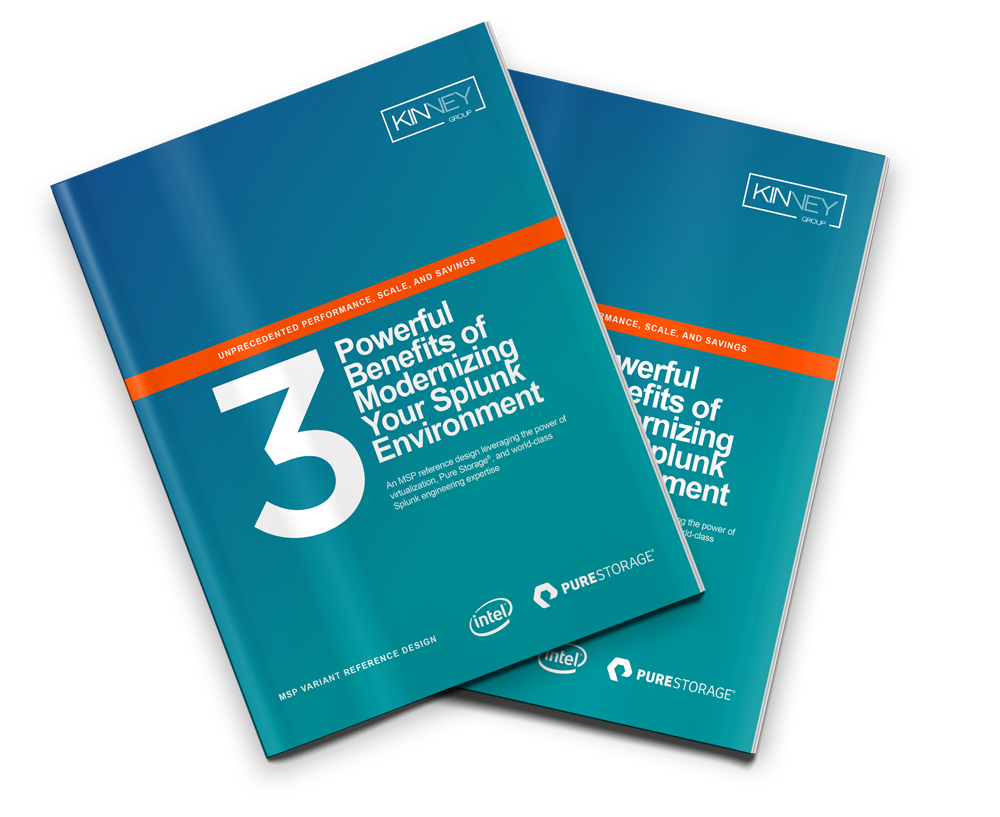 The traditional Splunk data center model is complex and difficult to scale for performance, requiring IT professionals to increase server counts and expand data center footprint to gain compute and storage capabilities. This outdated approach means expensive upgrade cycles, disruptive downtime, and increasingly complicated operation, all in an  architecture fraught with performance "gotchas." We've found a better path forward.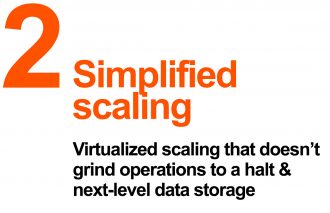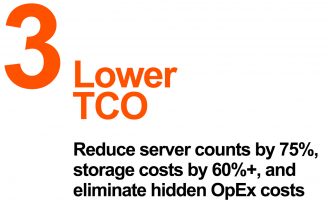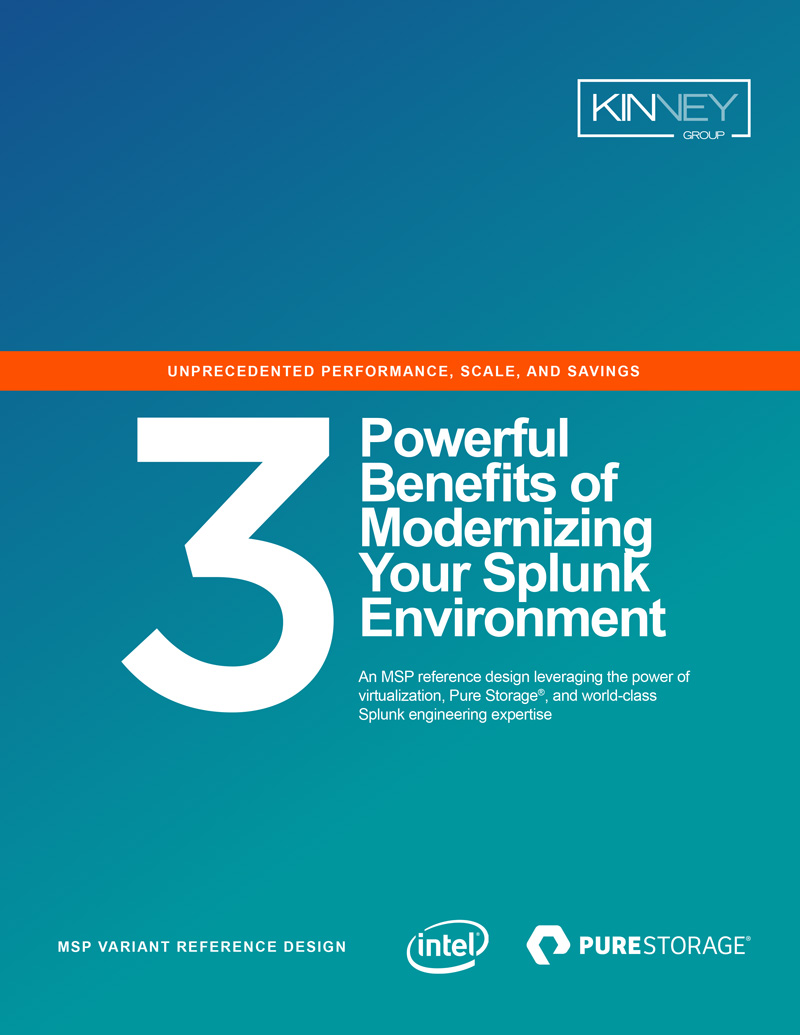 An MSP reference design leveraging the power of virtualization, Pure Storage®, and world-class Splunk engineering expertise
This paper includes KGI's findings that a storage layer based on FlashBlade, a compute layer based on Intel servers, and a network layer utilizing Arista Networks technology represented platform choices that significantly lowered acquisition, maintenance, and operating costs without sacrificing performance. The end result is an elegant approach to hosting Splunk Enterprise that enables dramatic reductions in storage complexity and infrastructure footprint, with transformative performance improvements and a lower total cost of ownership.
Download the white paper to find out how we've done it (and why you'll love it).
© 2021 Kinney Group, Inc., Pure Storage. Pure Storage, the Pure P Logo, and the marks on the Pure Trademark List at https://www.purestorage.com/legal/productenduserinfo.html are trademarks of Pure Storage, Inc. Other names are trademarks of their respective owners.