3 Powerful Benefits of Modernizing Your Splunk Environment White Paper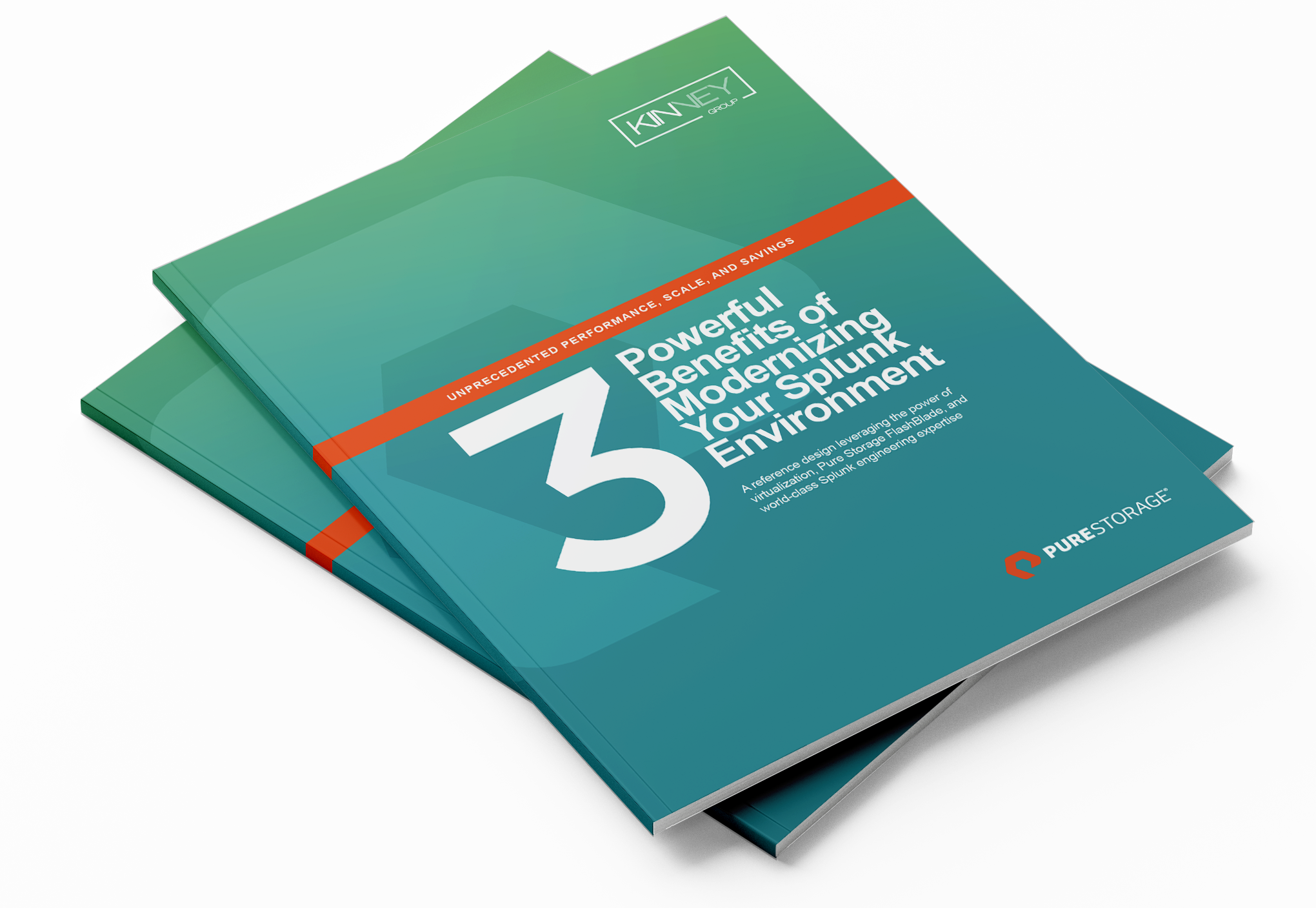 The traditional Splunk data center model is complex and difficult to scale for performance, requiring IT professionals to increase server counts and expand data center footprint to gain compute and storage capabilities. This outdated approach means expensive upgrade cycles, disruptive downtime, and increasingly complicated operation, all in an architecture fraught with performance "gotchas." We've found a better path forward.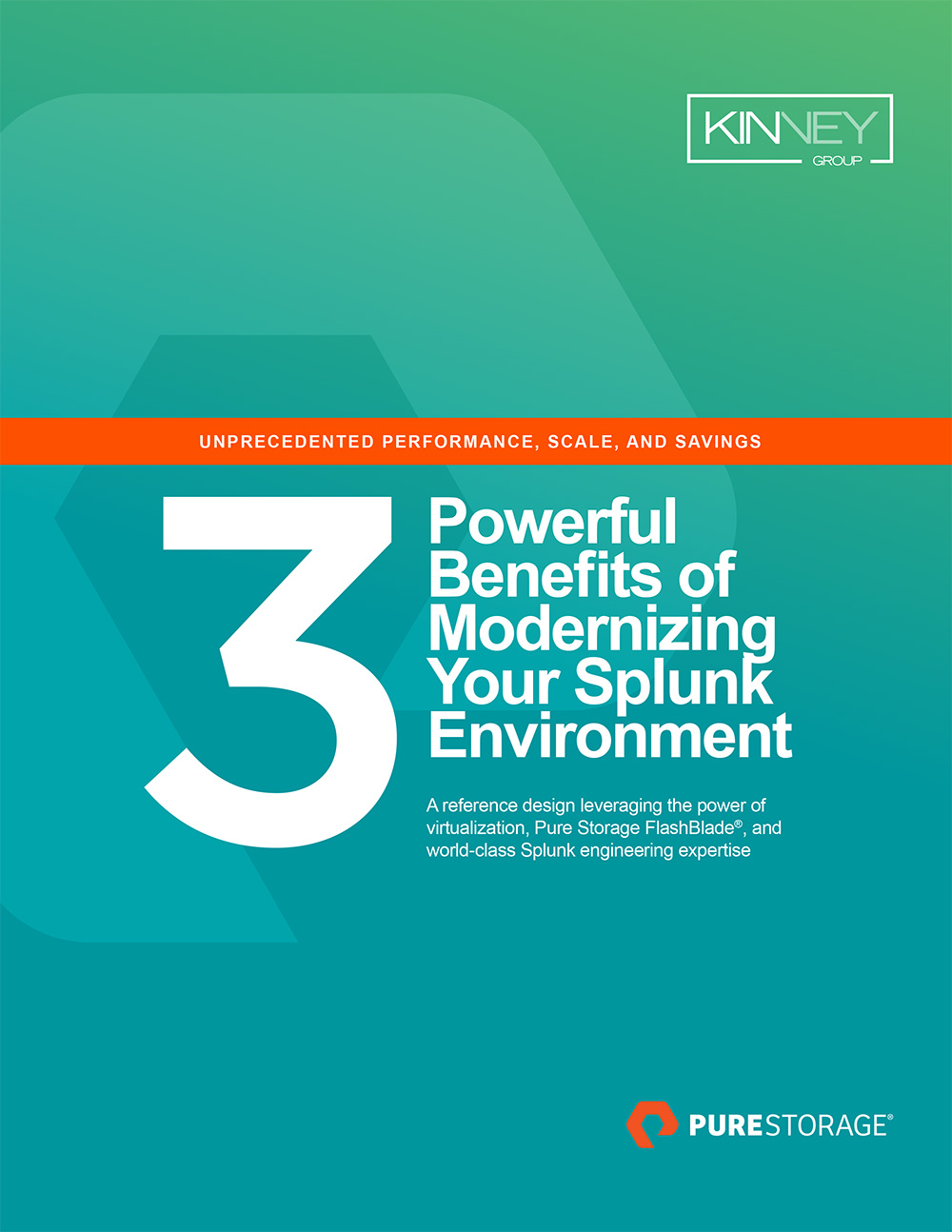 A reference design leveraging the power of virtualization, Pure Storage FlashBlade®, and world-class Splunk engineering expertise.
This paper provides benefits, insights, and a technical overview of a high performance, scalable, and resilient data center infrastructure for the Splunk Enterprise platform. This revolutionary reference design is comprised of a powerful combination of VMware virtualization, Pure Storage hardware, Splunk SmartStore, and Kinney Group engineering expertise. The end result is an elegant approach to hosting Splunk Enterprise that enables dramatic reductions in storage complexity and infrastructure footprint, with transformative performance improvements and a lower total cost of ownership.
Download the white paper to find out how we've done it (and why you'll love it).