When I left my last position at a billion dollar organization after 10 years, I was scared. I mean straight-up, shaking-in-my-britches scared! I questioned what I was doing, and it was quite the leap of faith. How could a small business with a start-up attitude possibly offer the same opportunities and challenges that I had enjoyed at a large company? I started at Kinney Group in 2013 and I had the opportunity to address those fears face-to-face. Luckily, my vision of working at a small business was wrong. I want to run down my top 5 reasons to work for a small business, based on what the business world is saying and from what I have grown to love in my time with Kinney Group:
[perfectpullquote align="right" cite="" link="" color="" class="" size=""]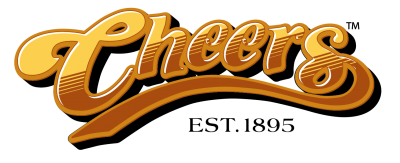 [/perfectpullquote]
1. Familiarity
With your peers, with other departments, and strategic direction for the company. It's just like the show, Cheers! "Where everybody knows your name and you're always glad you came!"
2. Advancement
When the company grows, you grow. Your opportunities for advancement with personal and professional development are endless. And, there is never a shortage of trailblazing type work to do. Wear many hats, both to meet business needs, and to figure out how you might want to advance.
3. Scotch tape
The only tape you'll find is useful. No more red tape.
4. Access
Kinney Group cannot give you VIP access into the coolest clubs in town, but you will get into the office of the CEO, face-to-face, and on a regular basis.
5. Flexibility
In my experience, small businesses offer more variety in flexible scheduling options and more agility to make special work accommodations for individuals and families (if you need a reference, just ask my 8-year-old).
The most important factor to consider in your next job search is what makes you happy. The reality is that most people spend more time at work than they do at home, so why not fully enjoy the people, challenges, and environment? I have found a small business environment to be a better fit for me than I had ever imagined before. Additionally, I have personally witnessed success stories of colleagues and peers in the community to feel the same. Whatever happens with your job search, I hope that you will find what it is that makes you professionally happy, too.