So, you have your data ingesting into Splunk, some familiarly with Splunk's Search Processing Language (SPL for short), but now you are wondering what's next on your data journey. How do you go from the massive sandbox that is the Splunk platform, to a tailored experience that gets you to where you need to be fast? Through understanding reports and dashboarding, of course!  With these pivotal Splunk tools, you will design the best tools for you and your teammates for turning data into intelligence and action!
Now, before you become a Splunk hot-shot, its important to slow down and ensure that the work you are about to do is approved and in the correct location. If you are not the Splunk Admin of your environment, reach out to them and ensure that you have the OK to build reports and dashboards on the system, otherwise known as 'knowledge objects. Splunk Admins may have processes or locations for you build your beautiful creations, so its important to check first!
Speaking of locations, before we create these helpful knowledge objects, ensure that you are on the correct application. If you Admin did not direct you to one, select the Splunk Enterprise logo in the top right to see a list of applications. 

Selecting this header will take you to the Home page, showing all installed or custom Splunk Apps on the left!
Refer to any app your Splunk Admin directed you to for your mission or find the app that aligns most with your use cases and select it. You may even want to ask or research into looking into your own Application!
You shouldn't be scared or overwhelmed on what an 'Application' is. Think of it more as a folder of cool dashboards and custom reports and less of something you would find on your phone. They help with separating your knowledge objects into logical buckets for consumption.
Alright, so after clicking down into your Splunk Application of choice, you are in the right place, and now it's the right time to learn about reports! Reports are searches that you really like and want to save for later. For example, if you spent all morning learning SPL and designed a search that counted the amount of foreign IP pings on your website, or a search that tracks the amount of money billed on projects!
To create a report, you first need a search, so create a search that you find helpful with your data. Make sure you get the date time right! Here is my sample search that finds events with more than 2000 count in the 'score' field.
Now massage that search. Make the visual at the bottom match what you want. Do you want it to be a table? Or a timeline? Whatever looks best to you, make it so!
Finally, hit that big 'Save As' button in the top right! Select Save as Report…
And give it a name and description! You should save these, and then click view to see your custom report dashboard.
You can continue to edit and refine the search through the edit menu or change the time range to whatever you need currently. To find this report later, go to Settings in the top right and select Searches, reports, and alerts. Yours should then appear in the nice list!
And that's it! Now if you have a great search tracking some fantastic outcome, save it as a report and you can come back to it or share it as the data updates! But what if you have multiple searches and reports that play off each other? Well then, it's time to build a dashboard!
Dashboards in Splunk are a collection of useful Splunk searches and visualizations that enable users to quickly get a pulse on their data and determine outcomes from live findings. Dashboards are essential to creating clean reports that automatically update as data flows into Splunk. To make a dashboard, start just like how we started with a report, but instead of saving a Search as a Report, save it as a dashboard panel!
Now the modal that pops up may be overwhelming, but don't worry! Just tackle it piece by piece and you got this!
Dashboard Selection

Select New if you are making a new dashboard!
Select Existing and search for your previous dashboard if you are adding to an existing one!

Dashboard Title

If it's a new dashboard, give it a name, like "Firewall security" or "Finance Statements"

Dashboard ID & Description

Feel free to keep these as they are

Dashboard Permissions

If you plan on sharing this dashboard with others (or having them review its content), click 'Shared in App'!

Panel Title

Give the search a name, it wil appear on the dashboard

Everything else

Ignore for now! We can change it later!
And hit save! Then you should select 'View Dashboard' to see it in action.
Boom, dashboard made, but a bit bare! Want to add more to it? Slam that Edit button in the top right and start adding searches using the 'Add Panel' button. I would recommend adding statistic tables first, since you can always change your visualizations later.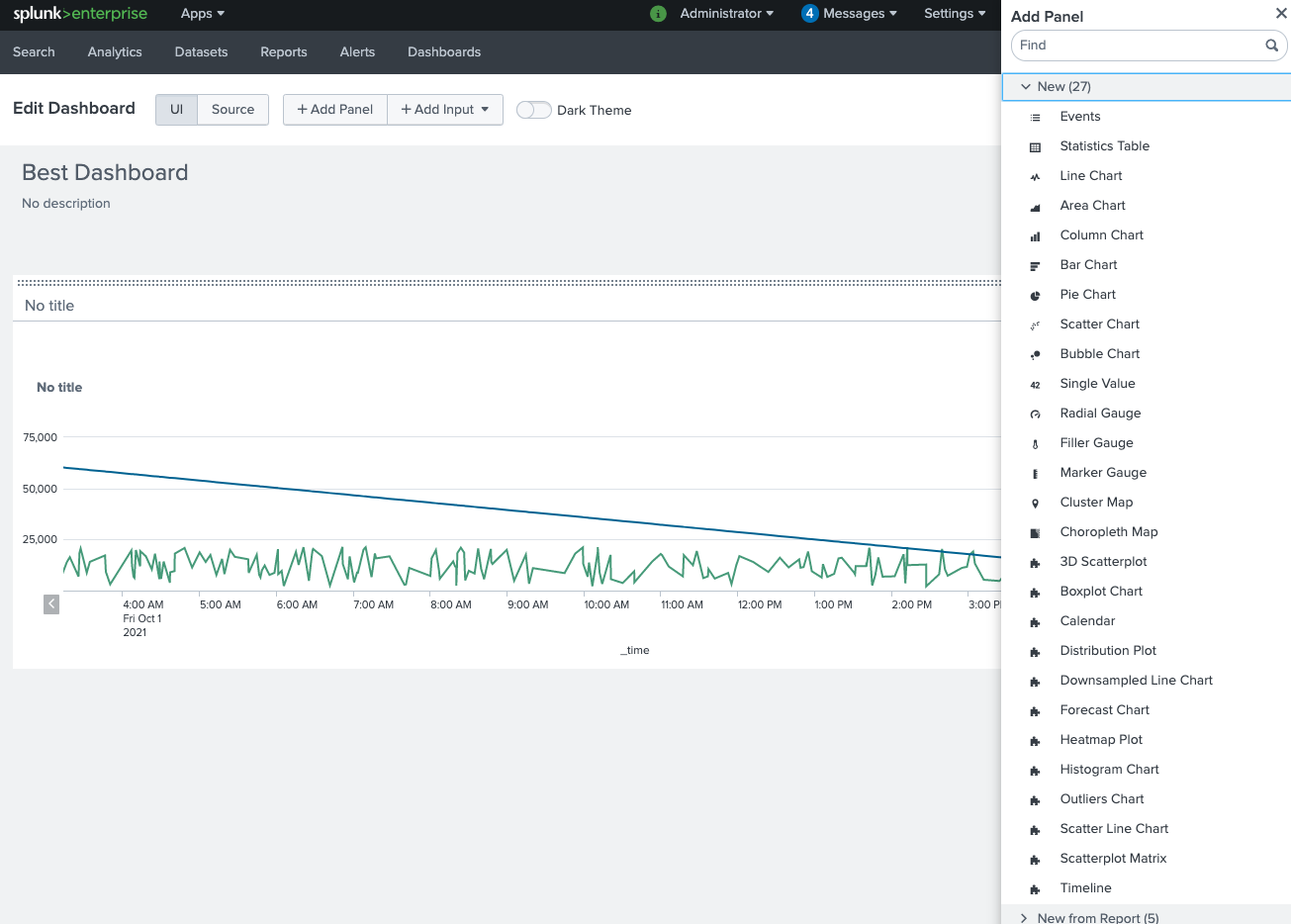 2 pieces of advice! Your dashboard is extremely malleable, so don't be afraid to throw broken or simple visualizations things on it for the time being and fix it using the open search button or change visualization button later!
And second, hit that Save button in the top right often! If you leave the dashboard mid-edit, it will not save your work!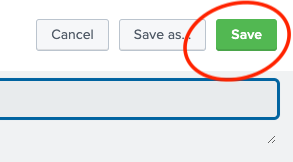 Splunk is a powerful tool, and once Users get a familiarity with SPL, Reports, and Dashboards, they are extremely dangerous! If the data is there, then dashboards can be whipped up in a matter of minutes, and once manual processes are now automated with live data instantly! Good work getting through this guide and check out the others for other topics or advanced mechanics, and most importantly, enjoy your Splunking!