Cloud Solutions Integrator, Kinney Group, Earns the Splunk 2017 Global Partner Marketing Excellence Award for its customer centric and innovative approach to igniting imagination in the global marketplace.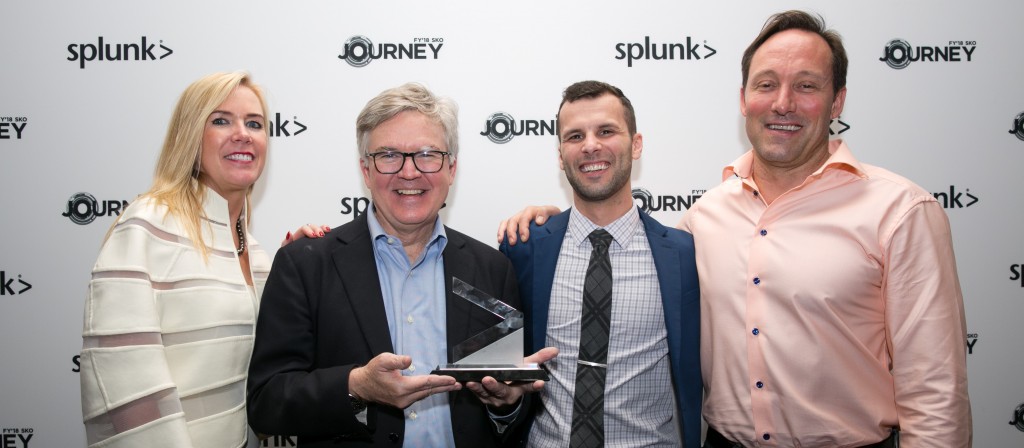 Indianapolis, IN – April 18th, 2017 –Kinney Group, a cloud solutions integrator, today announced it has received the Global Partner Excellence Award for exceptional performance and commitment to the Splunk® Partner+ Program. The Global Partner Marketing Excellence Award recognizes a Splunk partner that differentiates itself with a customer centric and innovative approach to the way they position Splunk to generate curiosity and ignite imagination in the global marketplace. Learn more about the Splunk Partner+ Program here.
Splunk, a leader in the fast-paced machine data analytics market, is used by more than 13,000 companies including Adobe, Nordstrom, Yelp, and 85 of the Fortune 100. Splunk uses machine data—the digital data created by the devices, applications, systems, technologies, sensors and infrastructure powering digital transformation—to address big data, IT operations, security and analytics use cases. Splunk delivers real-time visibility into how these investments are performing, enabling faster, more cost-effective business decisions across the enterprise.
"We are honored to receive the Global Partner Marketing Excellence award from the Partner+ Program," said Kinney Group Founder and CEO Jim Kinney. "Kinney Group is committed to evangelizing the Splunk Platform by focusing on the Corporate ROI, Financial ROI and most importantly, the Human ROI with our current and future clients. With a bias for action, we take a customer centric approach and innovate around their dreams. We are excited for our future with Splunk."
"Congratulations to Kinney Group for being recognized for Excellence in Global Partner Marketing," said Cheryln Chin, vice president of global partners, Splunk. "The Splunk Partner+ Program delivers the resources, training, enablement and support needed for a positive and profitable partner experience with Splunk, while providing the framework for partners to drive customer success and adoption. The Splunk Partner+ Awards highlight outstanding partners like Kinney Group for their distinguished performance, commitment to customer success, investment in Splunk capabilities, and collaboration with Splunk."
Winners of the Splunk Partner+ Awards reflect the top-performing partners globally within specific technology markets. All award recipients were selected by a group of the Splunk executives and the global partner organization. Read more about the 2017 Splunk Partner Awards.
About Kinney Group
Kinney Group is a cloud solutions integrator harnessing the power of IT in the cloud to improve lives. Automation is in Kinney Group's DNA, enabling the company to integrate the most advanced security, analytics, and infrastructure technologies. The company delivers an optimized solution powering IT-driven business processes in the cloud for federal agencies and Fortune 1000 companies. Learn more at www.kinneygroup.com
Splunk>, Listen to Your Data, The Engine for Machine Data, Hunk, Splunk Cloud, Splunk Light, SPL and Splunk MINT are trademarks and registered trademarks of Splunk Inc. in the United States and other countries.