Greg Slisz, Finance & Analytics Manager, Named to the Prestigious TechPoint 2017 Tech25 Class for His Work Managing a Roadmap to Rockstar Financials and for Leading Community Development for the Near Westside Indianapolis.
INDIANAPOLIS, IN (August 15, 2017) — Greg Slisz is now a TechPoint 2017 Tech25 honoree. This achievement is on the heels of Kinney Group's resident Finance & Analytics Manager kicking butt as Commissioner for the Gus Macker 3-on-3 Basketball Tournament in July 2017. Greg was nominated by the company's executive leadership and joins the 2017 Tech25 list of winners with individuals from Salesforce, Rook Security, NCAA, Perq, High Alpha, and Appirio, just to name a few. TechPoint.org deployed the full story here on their website.
TechPoint, the growth initiative for Indiana's tech ecosystem, is recognizing Indiana's tech builders with the announcement of the second annual Tech 25 Class of 2017. This listing a prestigious selection of twenty-five individuals who are critical and exceptional performers helping to grow our community's tech and tech-enabled companies, but who — not being the CEO or other top executives — don't get celebrated publicly as often as they deserve.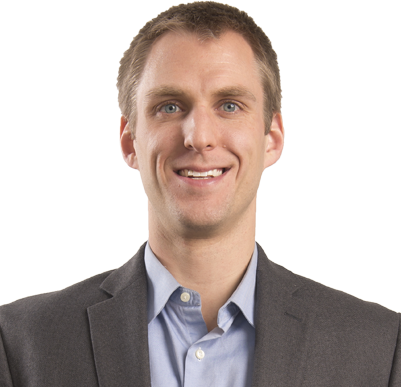 Tech 25 winners represent a wide range of roles within tech companies, such as software developers, financial analysts, marketing directors and product managers. Executives could only nominate one team member for the Tech 25 Class of 2017, and a total of 58 Indiana technology companies participated in the nomination process this year. Judges spent more than a combined 75 hours selecting winners.
Fun fact: VP of People Operations Amy Oviedo was a 2016 Tech25 award honoree representing Kinney Group, meaning the organization has back-to-back winners!
The nomination: read how Greg was honored in the Tech25 Class of 2017
His colleagues call him "the Michael Jordan of Excel". Sure, in real life he stands at 6'8". He loves basketball, frequents pick-up games at the downtown Indy YMCA, and can dunk on the court. But, beyond that he is a business athlete and good human. This individual is brilliant at Finance, loves helping businesses understand the ROI of technology, and he volunteers time to community development in Indy by tapping into his passion for basketball. His name is Greg Slisz, the Finance & Analytics Manager at Kinney Group, Inc. (KGI), and he deserves 2017 TechPoint Tech25 recognition for the following reasons.
After earning a B.A. in Economics from Wabash College in 2010, Greg springboarded his career through the Indy-based Orr Fellowship Program, which seeks to retain top Indiana talent by placing recent college grads into a multi-year rotational program. As a lover of tech, Greg was at ExactTarget (now Salesforce Marketing Cloud) for 3 years serving in Revenue and Financial Analyst roles. Then, in 2015, loving technology and the opportunity in the industry, Greg took a role at Cloud Solutions Integrator Kinney Group in Indianapolis.
The most notable Professional Contribution in his time at Kinney Group, Greg exhibited legendary performance in steadily preparing and delivering financials for a successful $6 million dollar Series A investment raise in March 2015. "If it weren't for Greg's dedication to fine detail while managing a roadmap for ensuring rockstar financials, it would have been impossible for me to properly pitch the organization to investors." Said Sarah Nelms, Chief Operating Officer and now Board Member of Kinney Group. "I had full trust in his reporting and his work ethic, which made my job fun. Greg's work directly impacted Kinney Group's ability for focused growth in 2017 and beyond."
What is on the horizon for Greg next at Kinney Group? He happens to be an artist at bridging business ROI and technology investment to an organization. The output is this: Greg is actively forecasting data center and cloud costs, both for physical and software-defined resources. This skillset will help customers measure IT infrastructure scenarios for today and tomorrow, whether that is current usage, predicting remaining capacity, or quantifying savings from reclaiming overused resources. This approach adds tons of value to organizations leveraging cloud IT.
Regarding Greg's Community Involvement: there will be 200 basketball teams playing in the 2017 Gus Macker 3-on-3 Basketball Tournament (called the "Gus Macker River West Classic" this year), which could draw up to $25,000 for the community and invaluable exposure to the Near Westside. And, leading the charge is Greg, serving as the Program Manager for the charity tournament, which will be held on July 29th and 30th this month on West Michigan Street. Greg got involved because Kinney Group's non-profit, Near West 21, realized the event would bring positive attention to the area. He has been a true off-court All-Star for Indianapolis and the Near West Side and is posed for a successful event. This "Michael Jordan of Excel" just might be making a story for himself and we think a great start is 2017 TechPoint Tech25 recognition.