Working in the security space in Splunk, something we are well-aware of the pressure behind security alert management. Often on the frontlines of responding to alerts, security analysts often experience "alert fatigue" monitoring an abundance of alerts in their day to day roles. As we know, this kind of fatigue can leave teams even more exposed to legitimate threats.
Avoid Alert Fatigue
In Splunk Enterprise Security, you can turn to Event Sequencing to easily identify the actionable threats amidst a sea of alerts that you and your team are faced with. This leads to quicker remediation of security incidents. As a feature of Splunk Enterprise Security, the Event Sequencing engine is a series of chained (sequenced) correlation searches. These searches are triggered based on search criteria and other modifiers. Once the conditions of all sequenced correlation searches are met, a sequenced event is generated with all the information included for analysts to take action upon.
The How-To's of Event Sequencing
Let's take a look into how Splunk Event Sequencing works. Sequenced Events start by creating a Sequence Template. With Event Sequencing, out-of-the-box correlation searches, or custom searches, can be used.
You can create the sequencing template to detect specific behavior that an analyst can take immediate action upon. You can follow these graphics below for further reference to creating your sequence templates.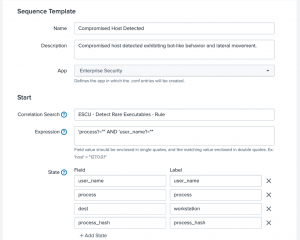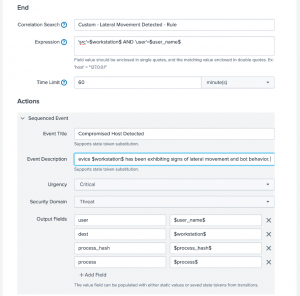 After the sequence template is created, you will find the triggered events in the Incident Review.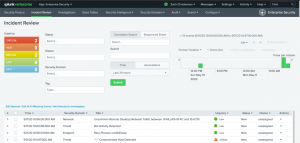 Then, you'll want to filter your events. Click to filter on your "Sequenced Events" for these specific events.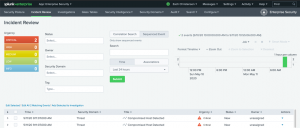 Once you run your sequenced events, find them at Security Intelligence > Sequence Analysis. Then, you can review your sequence analysis.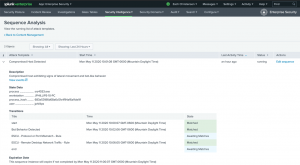 Threats Minimized, Efficiency Maximized
When you take these best practice tips to Splunk Enterprise Security, your security alerts should be more manageable and consumable. Splunk Event Sequencing is here to help and ensure your Splunk teams are efficient and successful in the security space. With a team of security experts, Kinney Group has years of experience working in Splunk to ensure threats do not slip through the cracks. If you're interested in our work with Splunk Enterprise Security, let us know below!