Although 2020 was fraught with hardship, uncertainty, and unrest, we can all take pride in moments of success despite adversity. Like so many other businesses, Kinney Group transitioned to a remote workforce in mid-March. This change brought some challenges for sure, but it also revealed the resilience and persistence of our Choppers. Now that last year has come to a close, Kinney Group is busy with our 2021 Kickoff, starting the year off right with setting goals and celebrating our successes. We're taking a moment to look back at some of the 2020 wins here at Kinney Group:
Company
In 2020, our content team published 90 blog posts.
Engineers undertook 120 new engagements/projects in 2020.
Over the course of the year, we held 15 webinars with 370 attendees.
Our audience engagement on LinkedIn grew by 563% (follow us!).
Our incredible team of engineers spent 51,728.75 hours on engagements, delivering exceptional solutions, services, and results for our customers.
We launched 1 incredible new platform for Splunk: Atlas.
Colleagues
28% of our colleagues joined after March 12, 2020, meaning that our Work From Anywhere (WFA) policy is the norm for almost one-third of the company.
Our internal IT department resolved 449 tickets for colleagues over the course of the year.
We welcomed 33 new colleagues and offered 32 promotions.
The average tenure for KGI colleagues is 2.75 years, which exceeds the average tenure of tech companies like Apple and Google by nearly a year.
Altogether, colleagues completed 385 assignments on Lessonly.
Over 200 devices were "delivered" to colleagues working from anywhere.
Culture
Colleagues recognized each others' work with 377 culture coin nominations.
100+ songs were featured over the course of the year on our Kinney Tunes colleague playlist.
We ordered 150 #hoodies for our Atlas launch in November.
Our 2021 Kickoff boasted 10 sessions hosted by colleagues, for colleagues, including bread-baking, "For Bees' Sake," and a virtual fitness challenge.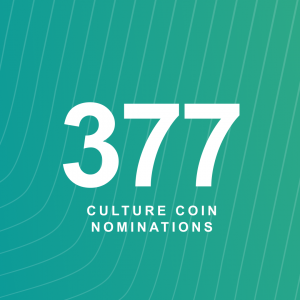 But Most Importantly…
We are One Team, and we can't wait to see what 2021 has in store!
As the year progresses, make sure to follow us on Facebook, LinkedIn, and Twitter to stay tuned. We'll be updating the blog regularly with Splunk tips and tutorials, Atlas announcements, insights into Kinney Group culture, and more! Special thanks to Joi Redmon, John Stansell, Christina Watts, Cory Brown, Alex Pallotta, Wes Comer, Brock Trusty, and Zach Vasseur for their help in gathering data for this report.