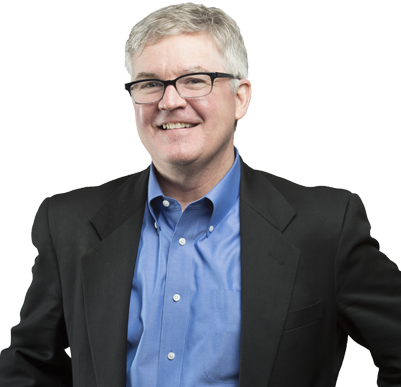 Jim Kinney
Jim founded Kinney Group, Inc. on July 6, 2006.
Education: Purdue University of 1983, B.S. in Industrial Management
Areas of Responsibility: Lead overall strategy and execution for Kinney Group.
Kinney claim to fame? I bootstrapped the Company for 18 months from my den and survived.
Random fact? I've navigated dozens of mountain peaks in Colorado on my Trek road bike.
Inspired by? I worked at TGI Fridays as a teenager in 1976. I was inspired by two restaurant managers there who showed me simple things that I still carry with me today.
Check out Jim's recent posts on our blog, HUB.